Online registration is required prior to class arrival in order to secure your spot. Classes fill up quickly!
Unfortunately, no credits can be given for missed classes you've registered for due to having limited spots and long waitlists.
If you are on a waitlist for a class, please do not arrive at the class unless your spot in the class has been confirmed.
To cancel a class you've registered for, please email us 24 hours in advance of the class time at customercare@thekidsclubsi.com
Prepare Your Child for
Future Success With Our Programs
Children are never too young for learning opportunities.
Research has shown that the earlier a child is exposed to diversity and discovery, the better prepared they become for success in all phases of life. This is where we come in. At The Kids Club SI in Staten Island, New York, we have innovative programs that can inspire your child to learn at a young age.
We have designed classes for infants to kids up to 5 years old that incorporate motor and sensory play and involve music, movement, dance and a variety of activities on our fun and kid friendly equipment.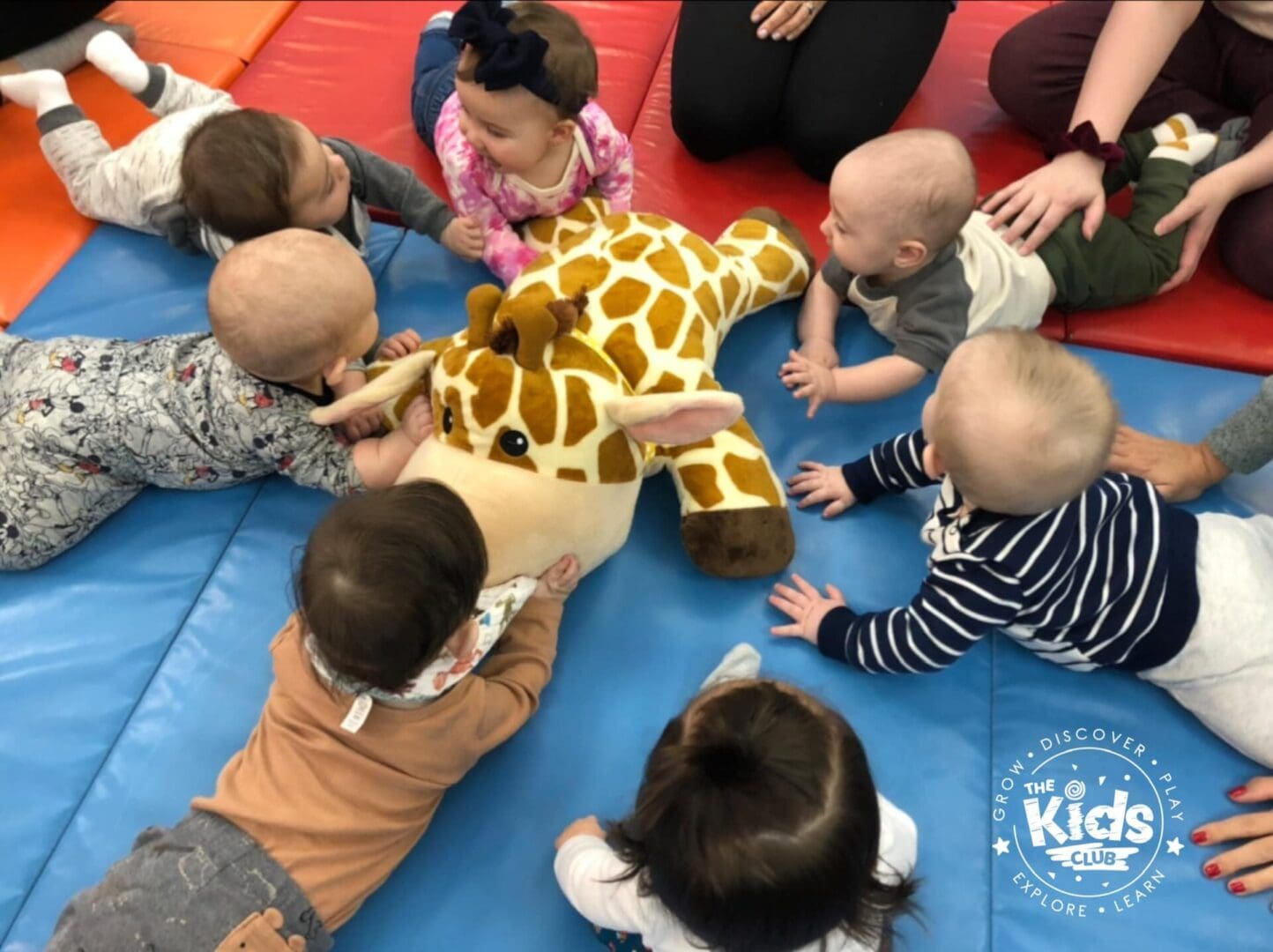 Our parent-child enrichment play classes aka "mommy and me" are intentionally designed to support the ongoing developmental windows of your child's learning through age-appropriate activities in a playgroup-like setting. These classes are structured in progressive levels from birth through age five and are all led by an engaging and caring teacher.
Each benefit of play classes help with the brain and physical development of babies, toddlers and young children alike. The Kids Club SI provides a safe and consistent environment in which all children can learn and grow in collaboration with their trusted grown-up, their favorite teachers and a loving community supporting them along the way!
Music Classes for Young Children Ages 0-5
From Bach to rock and every genre inbetween, The Kids Club SI's music program is about as legendary as the King himself (all while discreetly putting the "fun" in FUNdamental music skills for our tiny treblemakers!)
Music is beneficial for babies, toddlers and young children. Our classes focus on children expressing themselves creatively, improving their cognitive development, exercising emotional regulation and fostering better language abilities such as clearer speech, enriched vocabulary and improved social skills.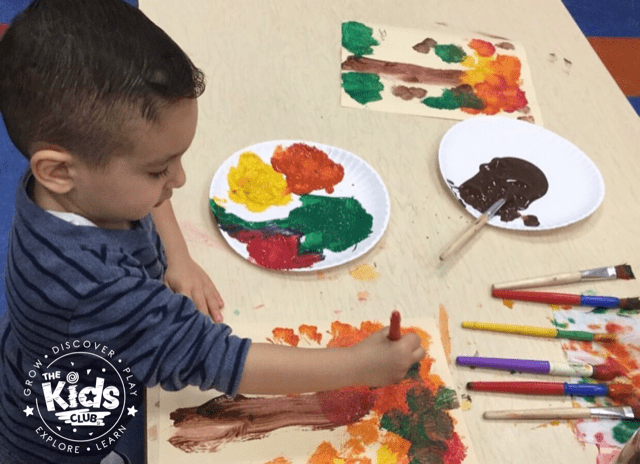 Art Classes for Young Children Ages 0-5
Why is experimenting with art so important during the early years of a child's life? Art stimulates both the left and right sides of a child's brain and enhances their capacity of memory, attention and concentration in addition to being able to better express their feelings, ideas and emotions.
The sensory art program at The Kids Club SI allows babies, toddlers and young children the ability to explore visual and textural-based art mediums. Perhaps best of all, our program lets parents keep their sanity intact because all the mess stays here at our facility.
"First Time Alone" Preschool Readiness Program
This is a high-acclaimed introductory drop-off preschool readiness program for ages 2-3. It is also one of the only preschool prep programs on Staten Island taught by teachers whose training is focused on early education specifically and the learning through play methodology - the scientifically proven way that children of this age range best learn and retain core information. This program is designed to nourish the cognitive, social, emotional and physical development of each child - all while developing a love for learning to last a lifetime! Our program exceeds what is traditionally taught in other local and city programs.
Cannot be booked online. Please contact our office at (917) 830-1500 or customercare@thekidsclubsi.com for more information including pricing, scheduling and more!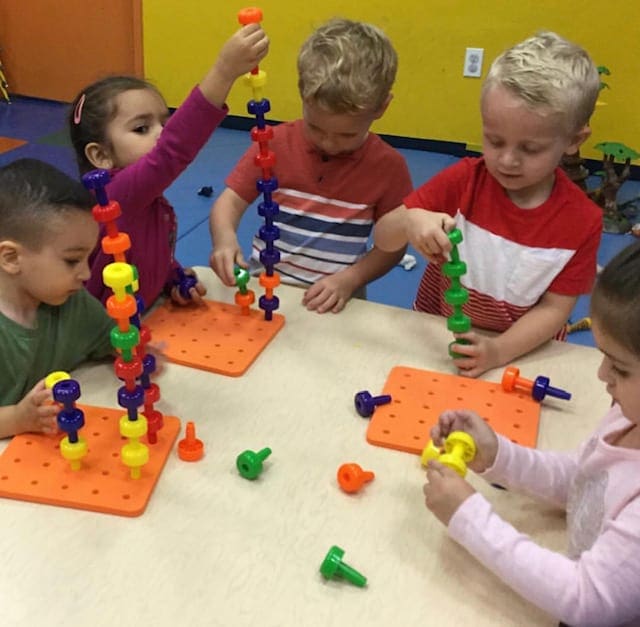 "On My Own" Kindergarten Readiness Program
This is a popular and distinguished drop-off kindergarten readiness program for ages 3-5. We are a private preschool, which means our curriculum and instruction methods allow us to focus on the development of the whole child and laying down the foundation for a lifetime of learning success. Our program exceeds what is traditionally taught in other local and city programs and our students go on to succeed at high-levels in both private and public kindergarten settings.
The curriculum of this program employs interactive literacy and thematic learning experiences. This, in turn, strengthens social, intellectual and physical skills in every child through language, math, science, social studies, gym, dance and art.
Cannot be booked online. Please contact our office at (917) 830-1500 or customercare@thekidsclubsi.com for more information including pricing, scheduling and more!
Kids Club Birthday Parties
At "The Kids Club of Staten Island," your child's party will be a non-stop celebration of fun, with a little gentle learning along the way. Our party includes special activities in a safe and colorful indoor play space led by an enthusiastic Kids Club teacher who helps honor this special day in a very special way.
Our birthday party venue is an affordable, budget-friendly option for parents on Staten Island looking to throw the world's greatest birthday party! We offer many custom themes including First Birthday Parties. We cannot wait to design a private, personalized party that you child will remember forever. You make the mess and we clean it up! We set the stage, provide the fun and clean it all up so that everyone, grown-ups included can relax and enjoy!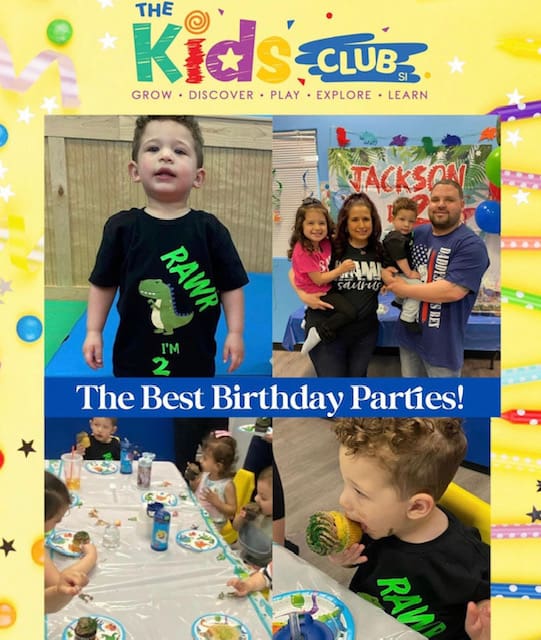 We encourage children to have fun as they participate in creative expression, understand concepts and develop perceptual, social and physical skills. Our classes revolve around exposure, exploration and discovery.
We never push children into situations, but rather provide them a caring environment where the learning processes can blossom at a young age. This fun and creative approach gives kids lifelong confidence to try new things and instills a love for learning.
TESTIMONIALS - Our Parents and Children Love Us!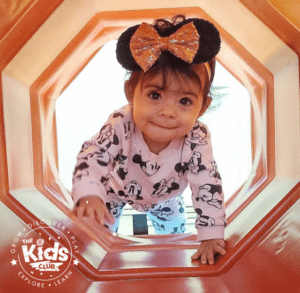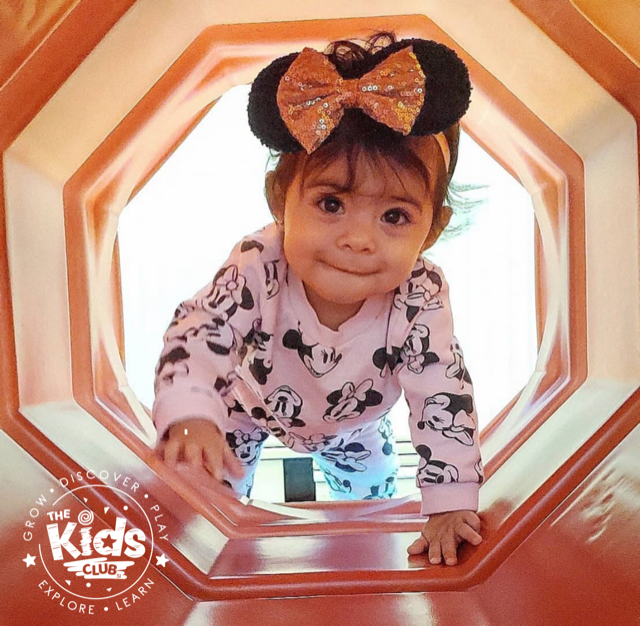 My princess baby Amirah and I love The Kids Club SI so much. The teachers are so loving and caring. I started taking my baby for classes here when she was only 3 months old. She is now 10 months! The Kids Club helped me leave my house and go do something fun with my baby when I was nervous to do so (I'm a first-time mom and felt overwhelmed with taking her out because I dreaded her having a meltdown in public!). The classes are engaging and I'm so happy knowing I am doing what I believe is best to help her grow socially and mentally. Thank you for creating a fun and safe space for me and my baby girl!
Melissa I. (mom of Amirah)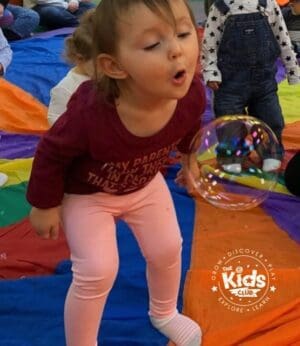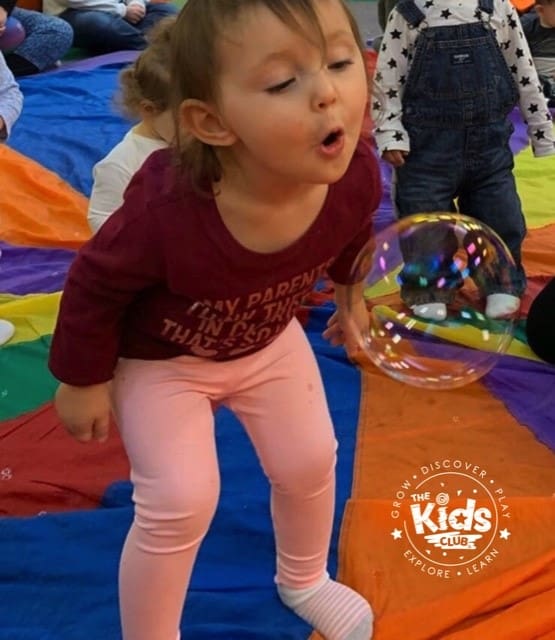 I cannot say enough positive things about The Kids Club of SI! Our daughter started baby music and play classes when she was an infant (when this location was formerly Gymboree Play and Music of SI). We fell in love with all the classes and the incredible teachers who are truly experts in childhood development and love each child as their own. Since becoming The Kids Club of SI, we've also now enjoyed the brand-new indoor play equipment in addition to the wonderful classes with the same amazing staff in the pristine, clean environment we've become accustomed to the past two years that we've been members.
As a first-time mom wanting only the best for my daughter, I was very critical in selecting the parent-child enrichment classes and mommy and me classes on Staten Island our family would eventually sign up for. I can confidently say that The Kids Club of SI, without a doubt, is the premier childhood education center on Staten Island and am SO happy to have my daughter continuing toddler classes there!
In my experience, there is not another facility on Staten Island that has nearly as robust of an educational program specifically focused on age-appropriate milestone development and learning through play. To add, my daughter has consistently hit milestones early and the teachers have continuously recognized this and fostered this, placing her in classes in-line with her individual pace of development (and as a parent, I thoroughly trust their expert judgement since they have years and years of experience with this!)
Simply put: If you want the best for your kid, look no further than The Kids Club of SI!
Kaitlynn B. (mom of Maddie)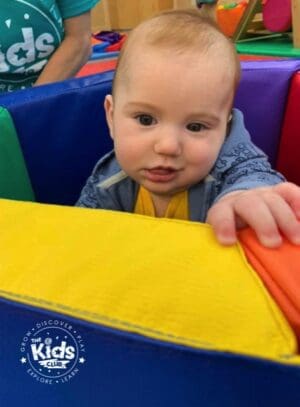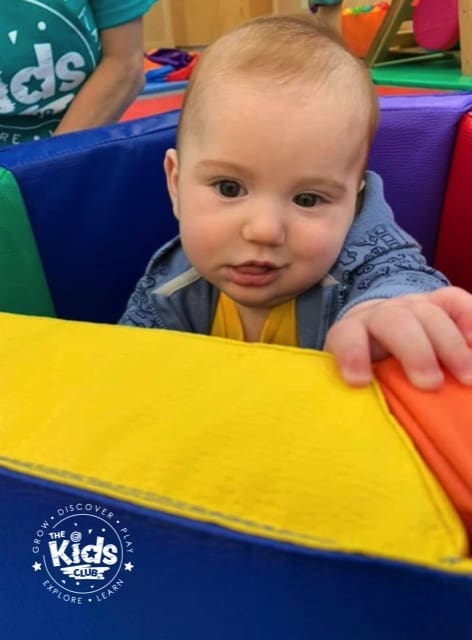 The Kids Club SI is the best!! We started taking Michael about two months ago, and the things he has learned in that short amount of time are amazing; not to mention the staff is the absolute best!!
Leah F. (mom of Michael)
The Kids Club of Staten Island hosts the best special events for your child! One of our most popular events is our Winter Fun Party (with a visit from Santa). Learn more about our events, when they are and how to sign up.
Families all over Staten Island neighborhoods, such as Great Kills, Tottenville, New Springville, Rossville, New Dorp and Westerleigh (just to name a few) are coming all across the island to experience the amazing things that The Kids Club has to offer.
Our team is looking forward to helping your child develop their talents and skills.
Get in touch and let us discuss your child's educational future.