-To schedule a class you are REQUIRED to register on our website (thekidsclubsi.com). Make sure to select your class timely as once a class is filled, no additional families will be permitted to register. Additional classes and days will be added to the schedule on an as needed basis.
-Please schedule classes that you will be taking for sure. No credits will be given for scheduled classes that you registered for and missed. We have a limited number of spots per class so please be mindful when registering for a spot.
- If you're on a waitlist for a class, please do not show up to class unless you have a confirmed spot in the class.
-To cancel a class that you have scheduled in advance that you plan on not attending please email us at customercare@thekidsclubsi.com, we will be able to assist you. This request must be made 24 hours in advance of your reserved time.
-Please arrive no earlier than 5 minutes before your class. No food or drink will be permitted in the building.
-One adult may accompany each child. Absolutely no other siblings or family members are permitted to accompany you to a class or wait in the lobby area.
-Contact us at 917-830-1500 or send us an email to: thekidsclubsi@gmail.com.  Or send us a direct message on Facebook or Instagram. 
We hope to see your little ones learn with us at The Kids Club. 
Warm Regards,
The Kids Club of Staten Island
Prepare Your Child for
Future Success Through Our Programs
Children are never too young for learning opportunities.
We have designed classes for infant to kids up to 5 years old that incorporate motor and sensory play and involve music, movement, dance and a variety of activities on our fun and kid friendly equipment.
Research has shown that the earlier a child is exposed to diversity and discovery, the better prepared they become for success in all phases of life. This is where we come in. At The Kids Club in Staten Island, New York, we have innovative programs that can inspire your child to learn at a young age.
Our Promise To Your Family
The Kids Club of Staten Island promises to provide an educational, fun and exciting class. We will be the program that you and your child look forward to.
Welcoming Atmosphere
Our bright, clean environment was thoughtfully crafted to stimulate and engage little ones while keeping them safe. Our colorful indoor play equipment features wooden and vinyl pieces. Babies, Toddlers, Big Kids and Preschoolers have a blast on our age-appropriate gym equipment. 
Social Interaction
Little ones can socialize with other children and learn valuable life skills from each other. Our classes and activities are designed to foster independence, build confidence and nurture creativity among kids between the ages of birth through 5 years old; providing peer-to-peer interaction that's vital to their growth. They develop self-esteem and skills which helps them grow to be happy, confident and successful learners.
Growth & Child Development
Our proprietary play-based curriculum is developed from research in childhood development. Our developmentally appropriate art, music, movement classes, activities and preschool readiness classes build child's social growth, physical growth and cognitive skills during these important formative years. The best learning happens through play! Play is essential to brain development.
Parent-Child Connection
Based on our research, we discovered that little one's progress most effectively when they're in the presence of parents, caregivers and loved ones who express excitement and pride for their achievements. Our classes are parent-friendly, so they can take part in positive, shared fun with their child.
Teacher Connection
Our expert team of educators encourage and facilitate exploration through activities where children learn to conquer new challenges and reach development milestones. They support and guide your child as they grow, discover, play, explore and learn.
This is our online class offerings taught by your favorite KC Teachers.
Contact us for exclusive member access to online classes!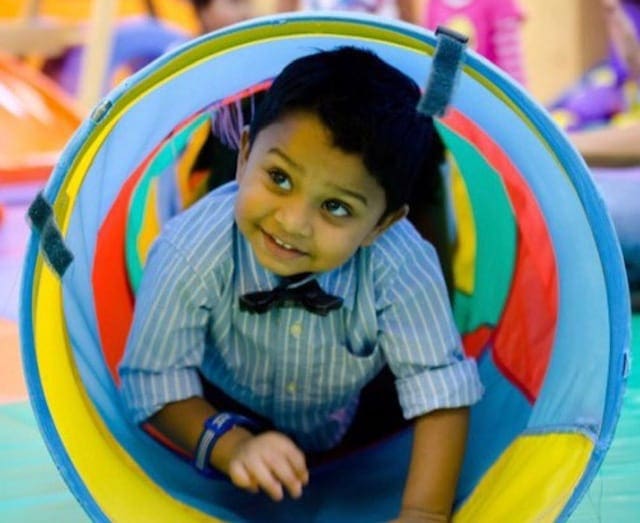 Kids Club Developmental Stages of Play Classes
Play is an important part of your child's brain development, as well as their social and physical growth. Our parent-child classes are designed to facilitate ongoing develop milestones through play and learning activities. The classes are age-appropriate specifically designed for little ones birth through five years and are led by an engaging and caring teacher.
Music is an essential part of our lives. Through our classes, music can help children speak more clearly, enrich their vocabulary and strengthen their social and emotional skills.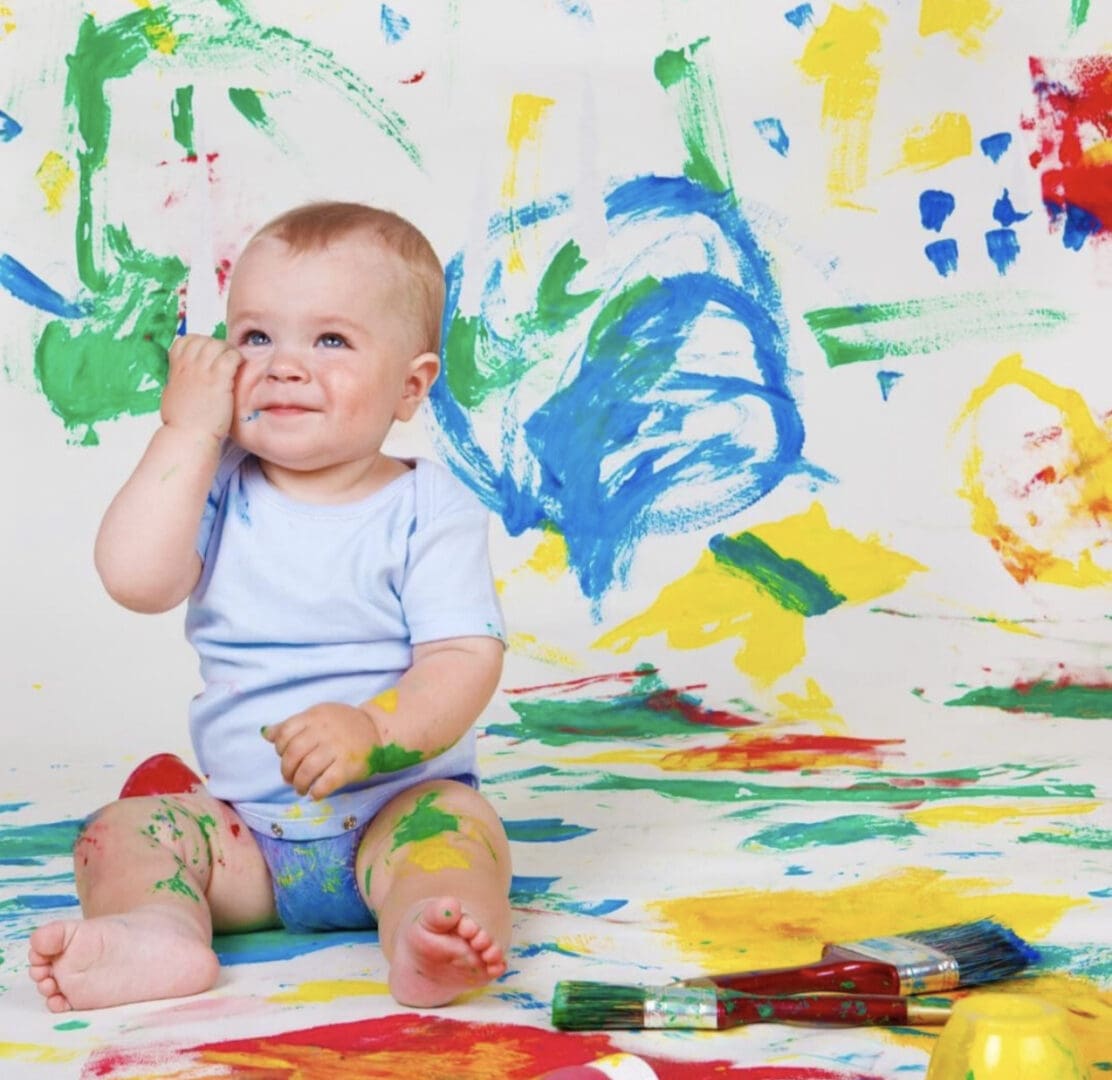 Art can stimulate both sides of children's brains. It can be beneficial when it comes to increasing the capacity of their memory, attention and concentration. In addition, art is an activity where they can freely express their feelings, ideas and emotions.
Kids Club "First Time Alone" Preschool Readiness Classes
This is a three-hour independent participation program that meets three times weekly. It is designed to nourish the cognitive, social, emotional and physical development of children aged 2–3 years old.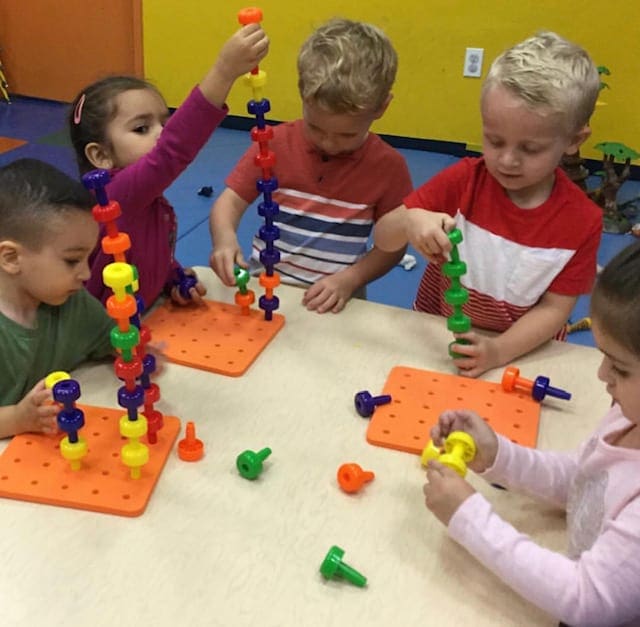 Kids Club "On My Own" Preschool Readiness Program
This program is for children that are 3–5 years old. It is a learning experience that runs for three days per week, three hours per day.
The curriculum of this program employs interactive literacy and thematic learning experiences. This, in turn, strengthens social, intellectual and physical skills in every child through language, math, science, social studies, gym, dance and art.
Kids Club Birthday Parties
At "The Kids Club of Staten Island," your child's party will be a nonstop celebration of fun, with a little gentle learning along the way. Our party includes special activities in a safe and colorful indoor play space led by an enthusiastic Kids Club teacher who helps honor this special day in a very special way.
Our birthday party venue is an affordable, budget-friendly option for parents on Staten Island looking to throw the world's greatest birthday party! We offer many custom themes including First Birthday Parties. We cannot wait to design a private, personalized party that you child will remember forever. You make the mess and we clean it up! We set the stage, provide the fun and clean it all up so that everyone, grown-ups included can relax and enjoy!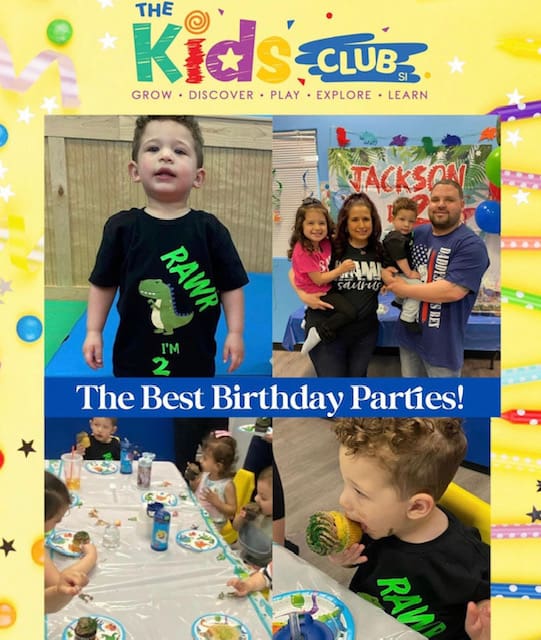 We encourage children to have fun as they participate in creative expression, understand concepts and develop perceptual, social and physical skills. Our classes revolve around exposure, exploration and discovery.
We never push children into situations, but rather provide them a caring environment where the learning processes can blossom at a young age. This fun and creative approach gives kids lifelong confidence to try new things and instills a love for learning.
TESTIMONIALS - Our Parents and Children Love Us!
My princess baby Amirah and I love The Kids Club SI so much. The teachers are so loving and caring. I started taking my baby for classes here when she was only 3 months old. She is now 10 months! The Kids Club helped me leave my house and go do something fun with my baby when I was nervous to do so (I'm a first-time mom and felt overwhelmed with taking her out because I dreaded her having a meltdown in public!). The classes are engaging and I'm so happy knowing I am doing what I believe is best to help her grow socially and mentally. Thank you for creating a fun and safe space for me and my baby girl!
Melissa I. (mom of Amirah)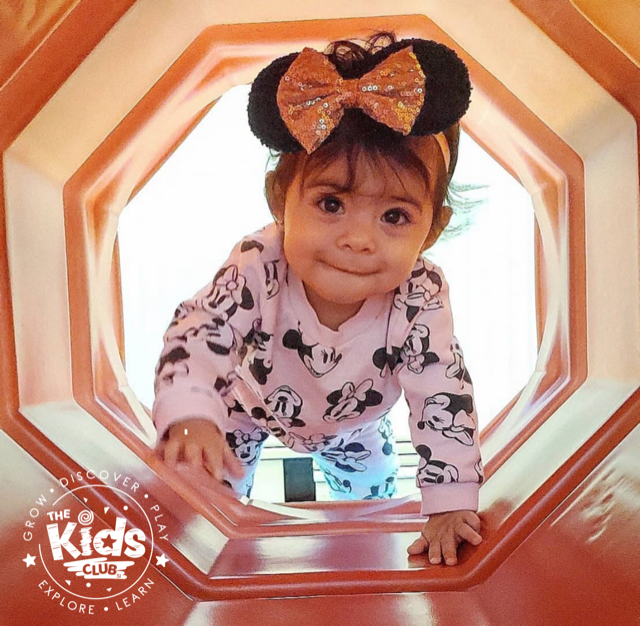 I cannot say enough positive things about The Kids Club of SI! Our daughter started baby music and play classes when she was an infant (when this location was formerly Gymboree Play and Music of SI). We fell in love with all the classes and the incredible teachers who are truly experts in childhood development and love each child as their own. Since becoming The Kids Club of SI, we've also now enjoyed the brand-new indoor play equipment in addition to the wonderful classes with the same amazing staff in the pristine, clean environment we've become accustomed to the past two years that we've been members.
As a first-time mom wanting only the best for my daughter, I was very critical in selecting the parent-child enrichment classes and mommy and me classes on Staten Island our family would eventually sign up for. I can confidently say that The Kids Club of SI, without a doubt, is the premiere childhood education center on Staten Island and am SO happy to have my daughter continuing toddler classes there!
In my experience, there is not another facility on Staten Island that has nearly as robust of an educational program specifically focused on age-appropriate milestone development and learning through play. To add, my daughter has consistently hit milestones early and the teachers have continuously recognized this and fostered this, placing her in classes in-line with her individual pace of development (and as a parent, I thoroughly trust their expert judgement since they have years and years of experience with this!)
Simply put: If you want the best for your kid, look no further than The Kids Club of SI!
Kaitlynn B. (mom of Maddie)
The Kids Club SI is the best!! We started taking Michael about two months ago, and the things he has learned in that short amount of time are amazing; not to mention the staff is the absolute best!!
Leah F. (mom of Michael)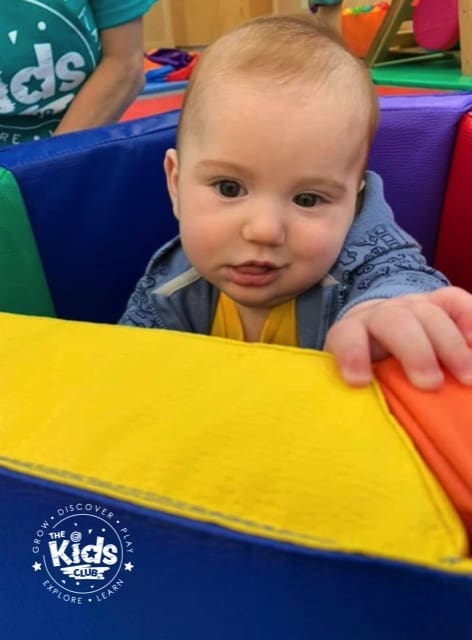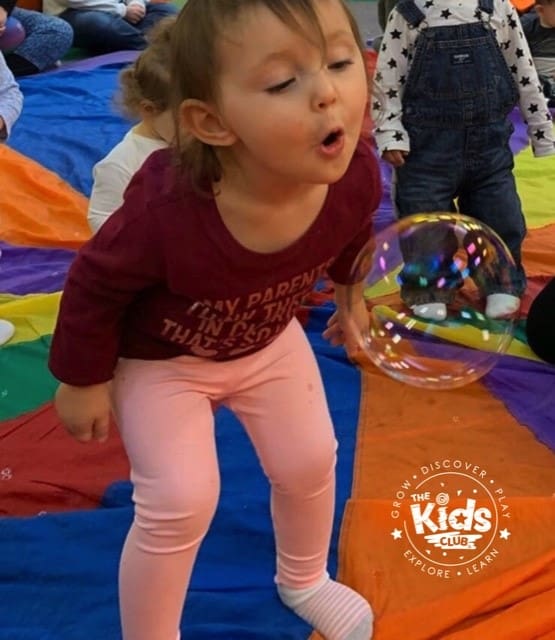 The Kids Club of Staten Island hosts the best special events for your child! One of our most popular events is our Winter Fun Party (with a visit from Santa). Learn more about our events, when they are and how to sign up.
Families all over Staten Island neighborhoods, such as Great Kills, Tottenville, New Springville, Rossville, New Dorp and Westerleigh (just to name a few) are coming all across the island to experience the amazing things that The Kids Club has to offer.
Our team is looking forward to helping your child develop their talents and skills.
Get in touch and let us discuss your child's educational future.