Enriching the Whole Child Through
The Power of Play and Connection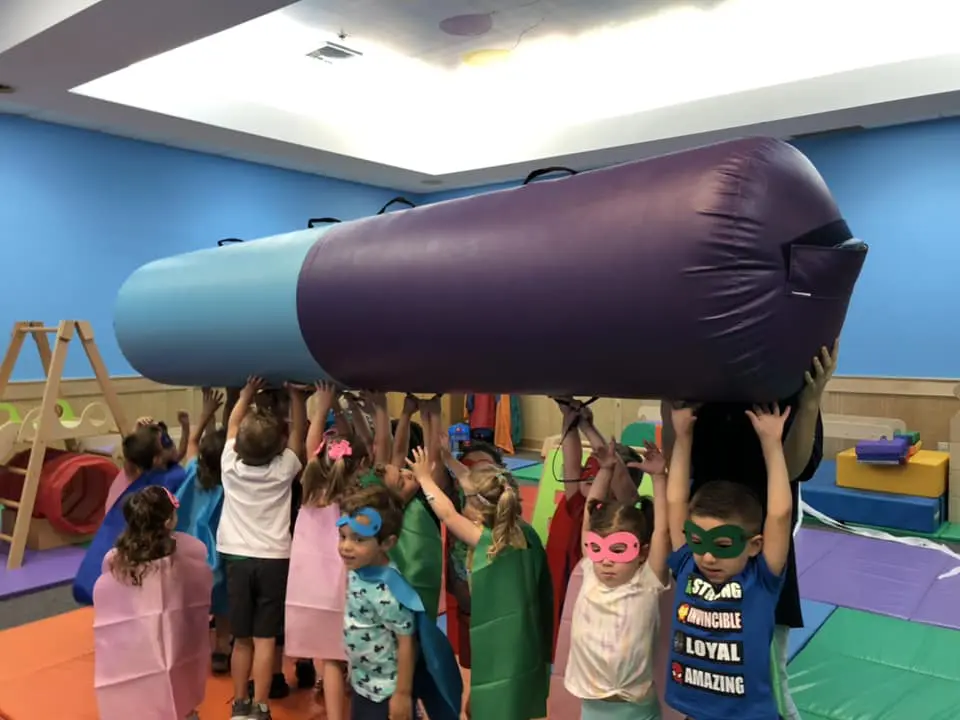 Years ago, our founders recognized a shortage of high-quality classes and programs on Staten Island available to their own children and eventually set out to create a child development program of their own. During their study and research, they discovered the true value of a play-based curriculum and strategically designed their educational model after these key values.
Fast forwarding to now, The Kids Club of SI, Inc. is known for having the best educational offerings for families with children ages 0 to 5. Our popular parent-child programs aka "mommy and me" play, music and art classes are raved about across social media and word of mouth. Our popular private readiness programs are distinguished and set up our kids for a lifetime of learning success. And our special events and birthday celebrations makes party animals out of all of us, grown-ups included!
From our very first day in class to today, play-based learning has remained our focus. Our proprietary curriculum continually evolves and changes so that each class and activity meets the developmental needs of each child and is up to date with the latest scientific research in early childhood development. Come join the fun!
Our Established History on Staten Island
Three Decades and Counting...
About 30 years ago, we originated the revolutionary learning through play concept on Staten Island. In early 2020, we knew it was time to get a shiny new rebrand and upgrade as (drum roll, please...) The Kids Club of SI, Inc.
Families can still find us located in the same location in Riviera Plaza at 3295 Amboy Rd, Staten Island, NY 10306, only this time with a beautifully revamped facility and new equipment.
Despite the many big and positive changes that came with this decision, there were aspects left untouched and remain at the heart of what we do every day, namely:
our learning through play-based mission
our world-class, beloved teachers
our incredible community of supportive and caring families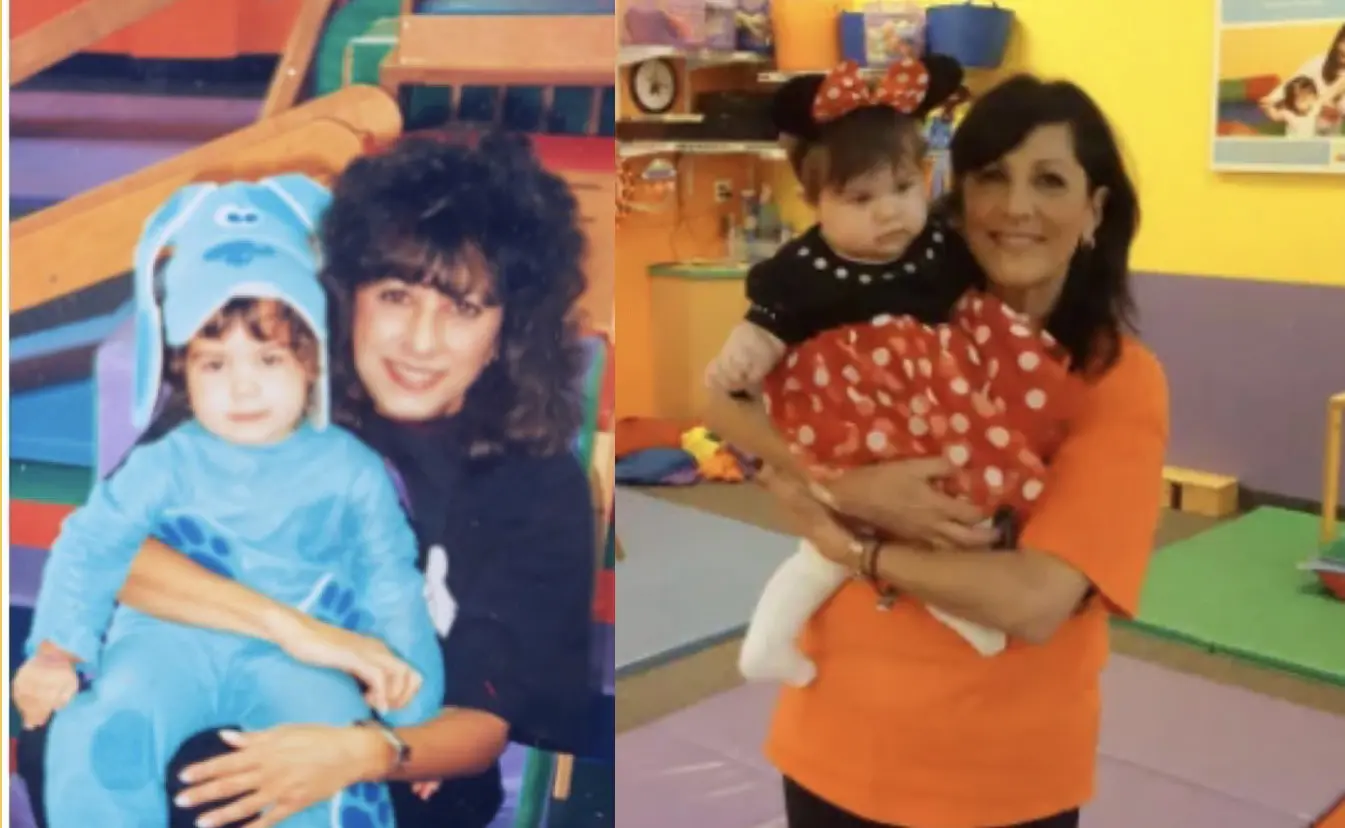 Pictured above on the left is Miss. Lucie with former student Nicolette in the 90's. On the right is Miss. Lucie with Nicolette's daughter, Valentina.
You know us and love us, and trust us when we say that feeling is 100% mutual (and then some!) We've been a community staple for a long time and are blessed enough to have former students now registering their own babies for classes because of the fond core memories established with our teachers many years ago.
There is no greater compliment than this. We look forward to more generations of families making full-circle memories here in the many years ahead, including yours!
Our Purposeful Play-Based Mission
To build a strong educational foundation that promotes positive lifelong learning skills for every child during "the early years," starting at birth through age 5. We do this by implementing scientifically proven and proprietary methodologies and facilitating meaningful connections between parent and child, our teachers and our community.
Our State of the Art Facility &
High-Quality Learning Materials
Thoughtfully and meticulously designed based-on extensive research and put into practice with the utmost care, The Kids Club SI offers our families a beautiful and safe "play-forward" space that includes premium equipment and high-quality materials that intentionally aid in teaching and nurturing important developmental skills based on each stage of growth ages 0 to 5 years. Having a consistent, engaging and child-friendly environment where early learning can easily flourish is a critical element in a child's lifelong educational success. The Kids Club SI offers a distinct, tangible advantage by enacting this belief at our longstanding location in Staten Island, NY.
Don't take our word for it though: Children and parents alike believe our learning space is representative of the excitement and wonder experienced in each class, as confirmed by hearing the gleeful giggles echoing the walls upon entering. Our pleasing and pristine facility is filled with multi-purpose and open-ended wooden indoor gym equipment that is safe, non-toxic, sustainable and allows for innovation and flexibility.
Immediately upon seeing our facility, materials and classes in action, we validate new parents' decisions that they are providing the best for their child by selecting The Kids Club SI as their first-choice in early learning. We are proud to set the standard locally and in the "learning through play" community at large!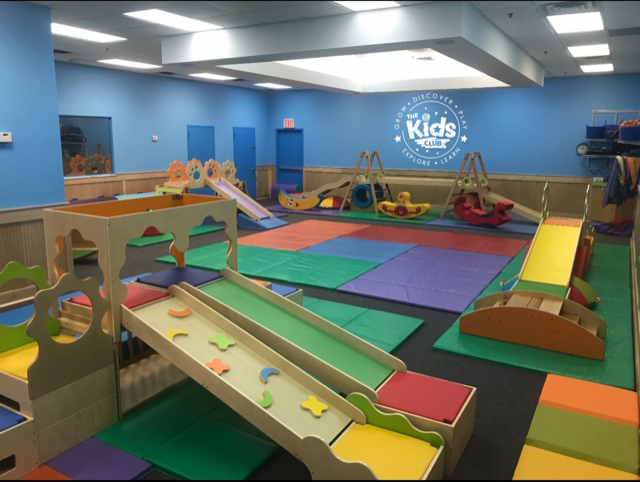 Simply put, your family rightfully deserves the best and The Kids Club SI strives to provide nothing short of that. Our parents acknowledge that since they are making the investment in purposeful play classes for their family, those classes should include much more than what they already have in their child's playroom or can easily buy themselves. Most importantly, we provide a space conducive to safely exploring and learning.
Come experience learning through play in the most beneficial way. Behind our doors awaits the manifestation of children's future core memories based in imagination, educational fun and the strong, loving connection of their parent and teacher alongside them. This starts with magically creating the appropriate environment for your child to thrive in. We did all the research so you don't have to and brought it to life right here at The Kids Club SI!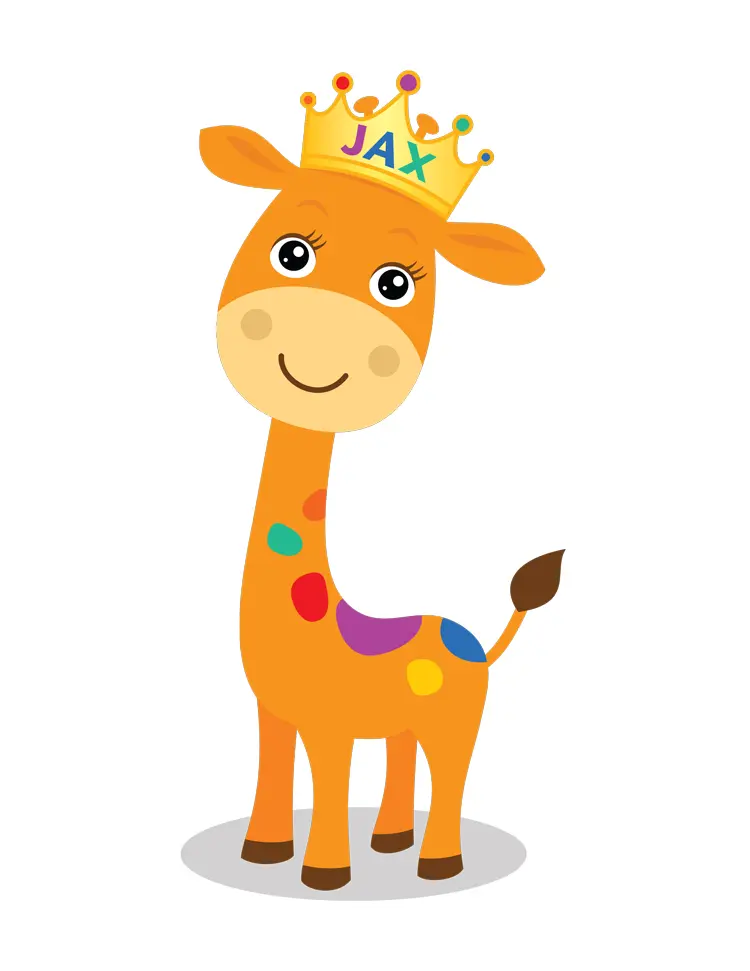 Jax is our cheerful mascot. She is a colorful giraffe and participates in our classes. She loves to meet all the families who come and visit our awesome place, The Kids Club SI. Jax reminds our kids to always stand tall!
ALWAYS STAND TALL
YOU ARE UNIQUE AND
SHOULD ALWAYS
STAND TALL,
FOR NO ONE IS LIKE YOU…
NO ONE AT ALL!
AIM HIGH AND GET SPOTTED
THAT'S WHAT LIFE IS ALL ABOUT,
YOU DON'T NEED TO FIT IN;
YOU WERE BORN TO
STAND OUT!
What makes us even more unique?
Unlike our competitors who service children up to 12 years old, we instead cater our curriculum to target the most critical growth stages by offering classes for infants, babies, toddlers, and big kids; ages birth through 5 years.
Rather than focusing solely on the physical activity aspect, we also incorporate art classes, music classes, movement activities, imagination activities and other subjects into our offerings so we can exercise and engage the mind as well as the body!
Another key focus for us is socialization. Socialization has always been a key target within our curriculum design. As parents and teachers, we understand how important it is for each child to not only socialize with you, their parents, but to also create bonds with other children their own age! Because we are so heavily focused on play-based learning, the "play" often results in tremendous social growth through regular attendance to classes.