Parent-Child Enrichment Classes
and Preschool Readiness Classes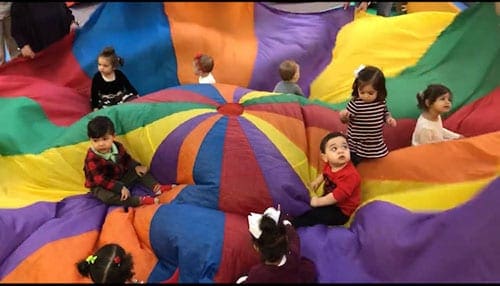 In 2019, our founders recognized a shortage of high-quality classes and programs on Staten Island available to their own children and eventually set out to create a child development program of their own and The Kids Club of SI was born. During their study and research, they discovered the true value of a play-based curriculum and strategically designed their program after these key values.
From our very first day in class to today, play-based learning has remained our focus. Our proprietary curriculum continually evolves and changes so that each class and activity meets the developmental needs of each child.
What makes us even more unique?
Unlike our competitors who service children up to 12 years old, we instead cater our curriculum to target the most critical growth stages by offering classes for infants, babies, toddlers, big kids, and preschoolers; ages birth through 5 years.
Rather than focusing solely on the physical activity aspect, we also incorporate art classes, music classes, movement activities, imagination activities and other subjects into our offerings so we can exercise and engage the mind as well as the body!
Another key focus for us is socialization. Socialization has always been a key target within our curriculum design. As parents and teachers, we understand how important it is for each child to not only socialize with you, their parents, but to also create bonds with other children their own age! Because we are so heavily focused on play-based learning, the "play" often results in tremendous social growth through regular attendance to classes.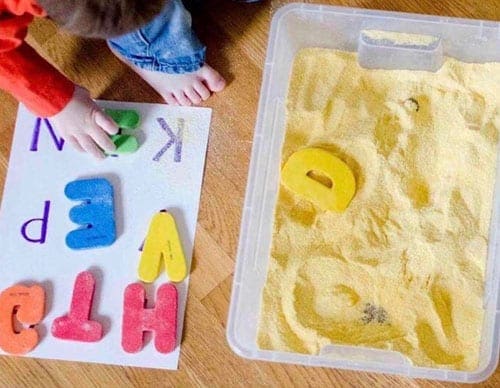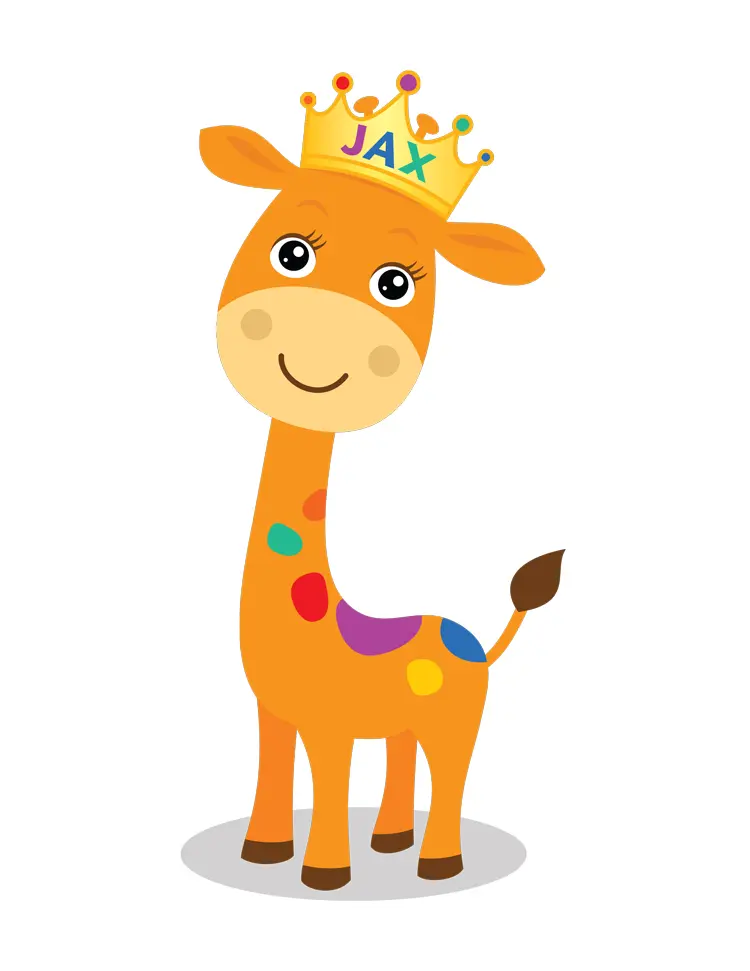 Jax is our cheerful mascot. She is a colorful giraffe and participates in our classes. She loves to meet all the families who come and visit our awesome place, THE KIDS CLUB. Jax reminds our kids to always stand tall!
ALWAYS STAND TALL
YOU ARE UNIQUE AND
SHOULD ALWAYS
STAND TALL,
FOR NO ONE IS LIKE YOU…
NO ONE AT ALL!
AIM HIGH AND GET SPOTTED
THAT'S WHAT LIFE IS ALL ABOUT,
YOU DON'T NEED TO FIT IN;
YOU WERE BORN TO
STAND OUT!