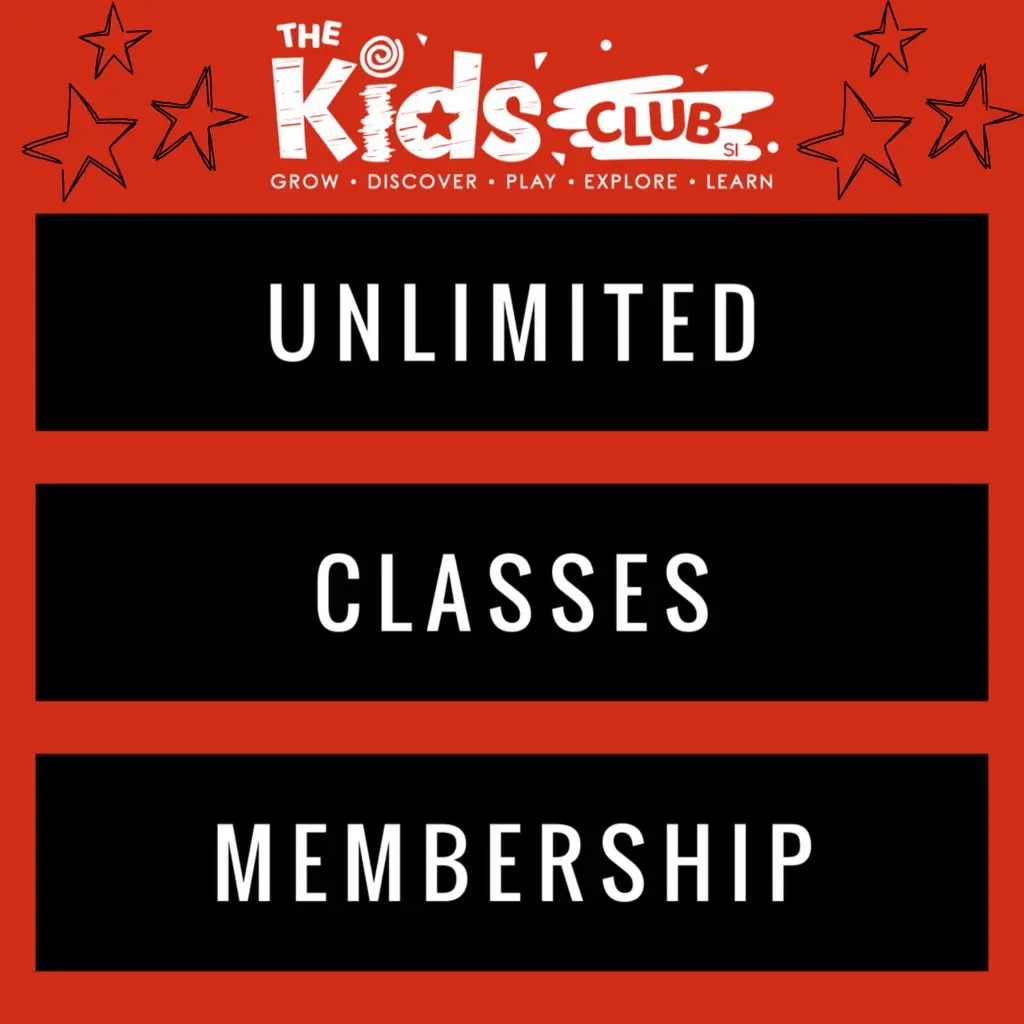 Our greatest monthly value for families, for as low as only $9.23 per class!
Having a loved one bring your child when you're unable to is a great way to take full advantage of the fun and many classes we have to offer!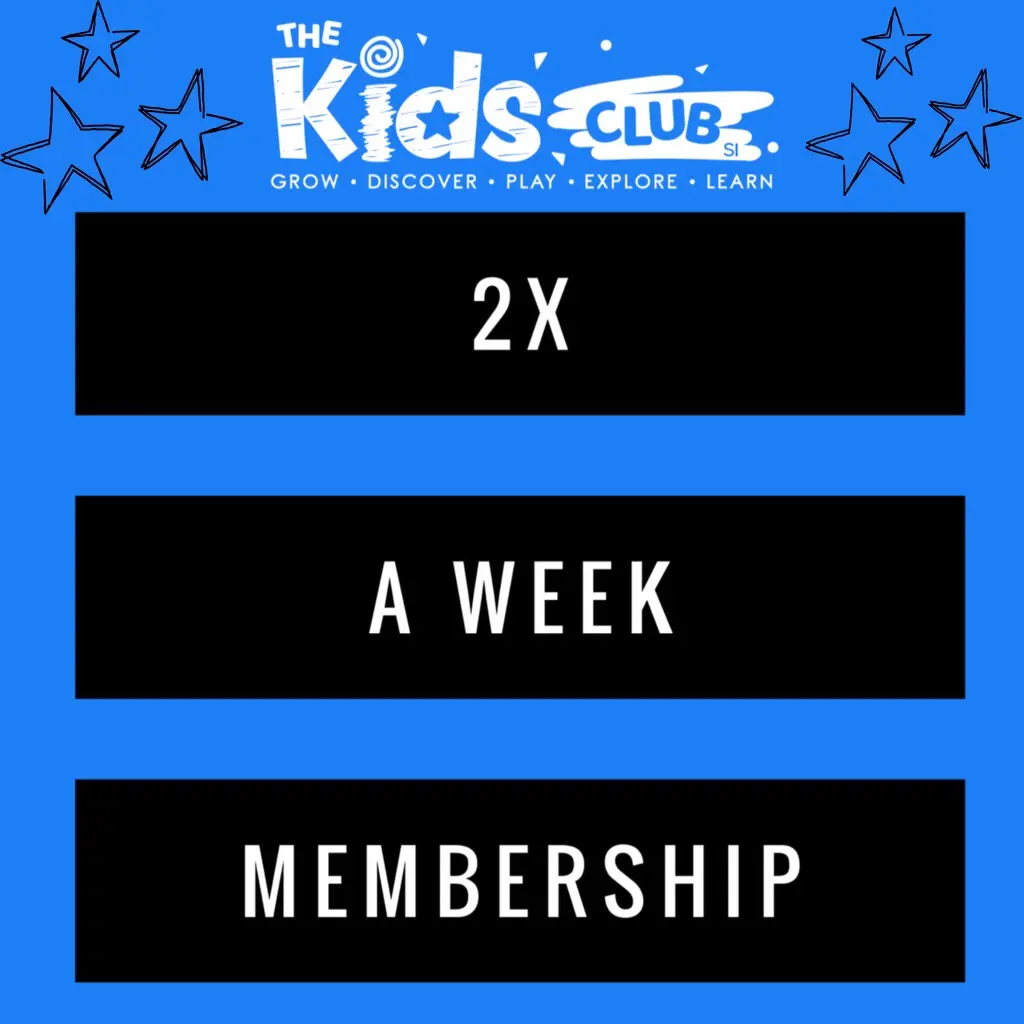 Get two classes per week each month for as low as $16.13 per class!
Simply pick and choose online what class you'd like to attend and head on over to The Kids Club SI for some fun. This is a fan-favorite option!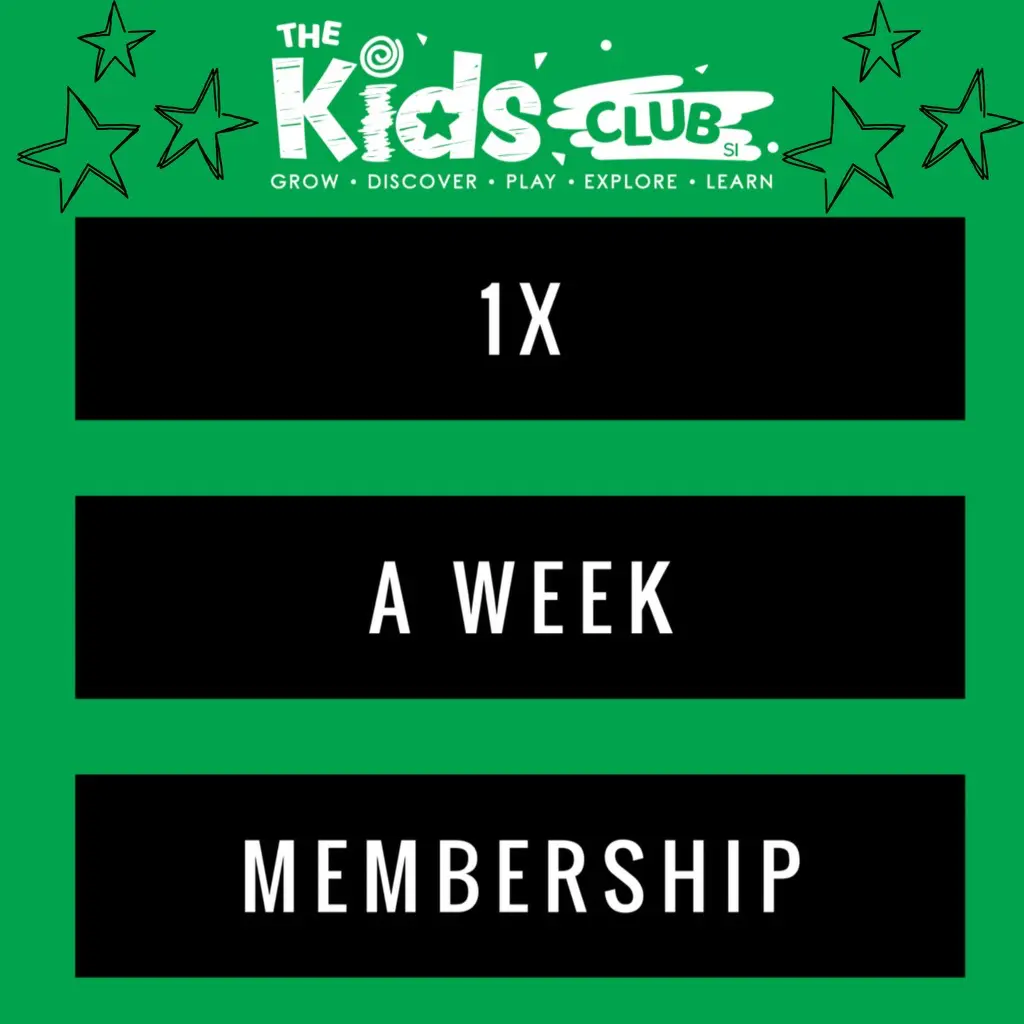 With joining us once a week, you're still saving big and reap the benefits of membership, for as low as $24.75 per class!
Register online for whichever class you'd like to attend - play, music or switch it up each week!
Flexible Class Packs and Limited-Time Specials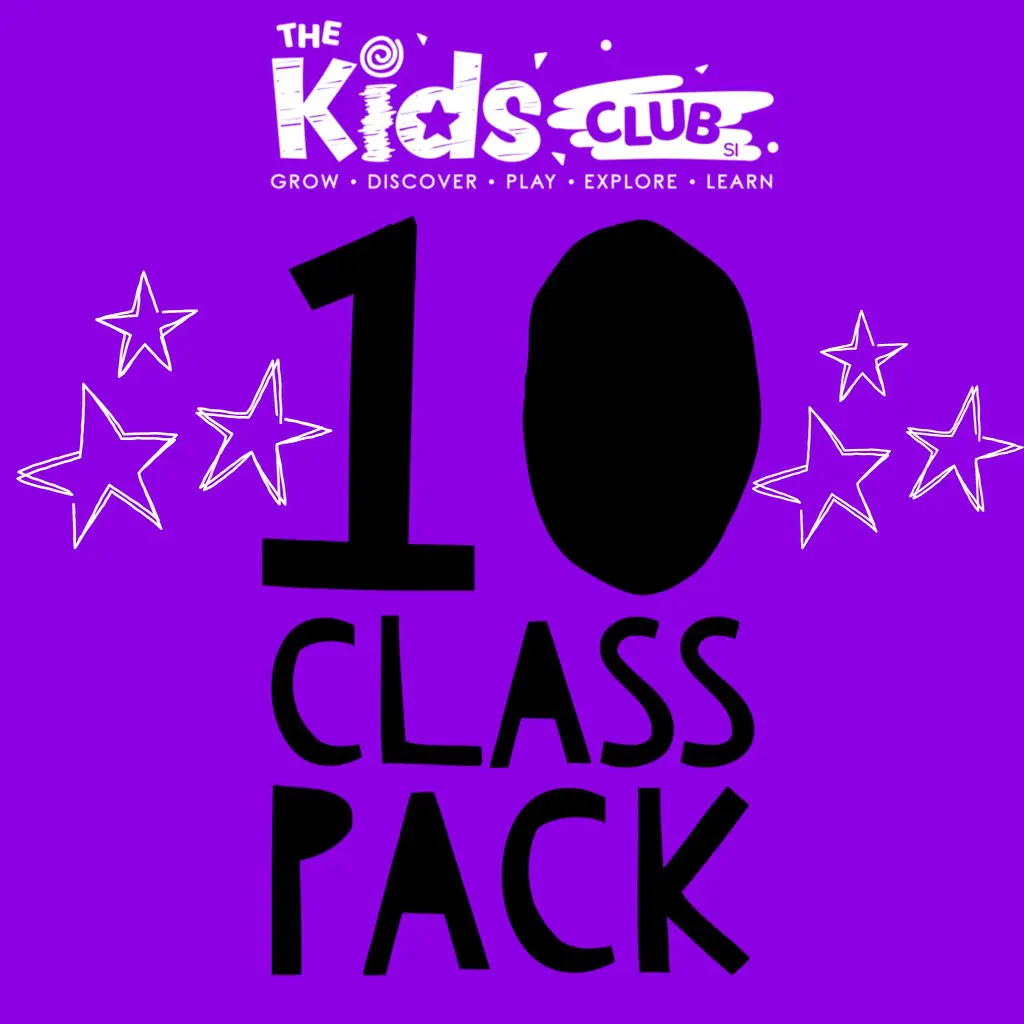 Working parents with unpredictable schedules LOVE this flexible option! This class pack can be used on any 10 classes within three months of purchase.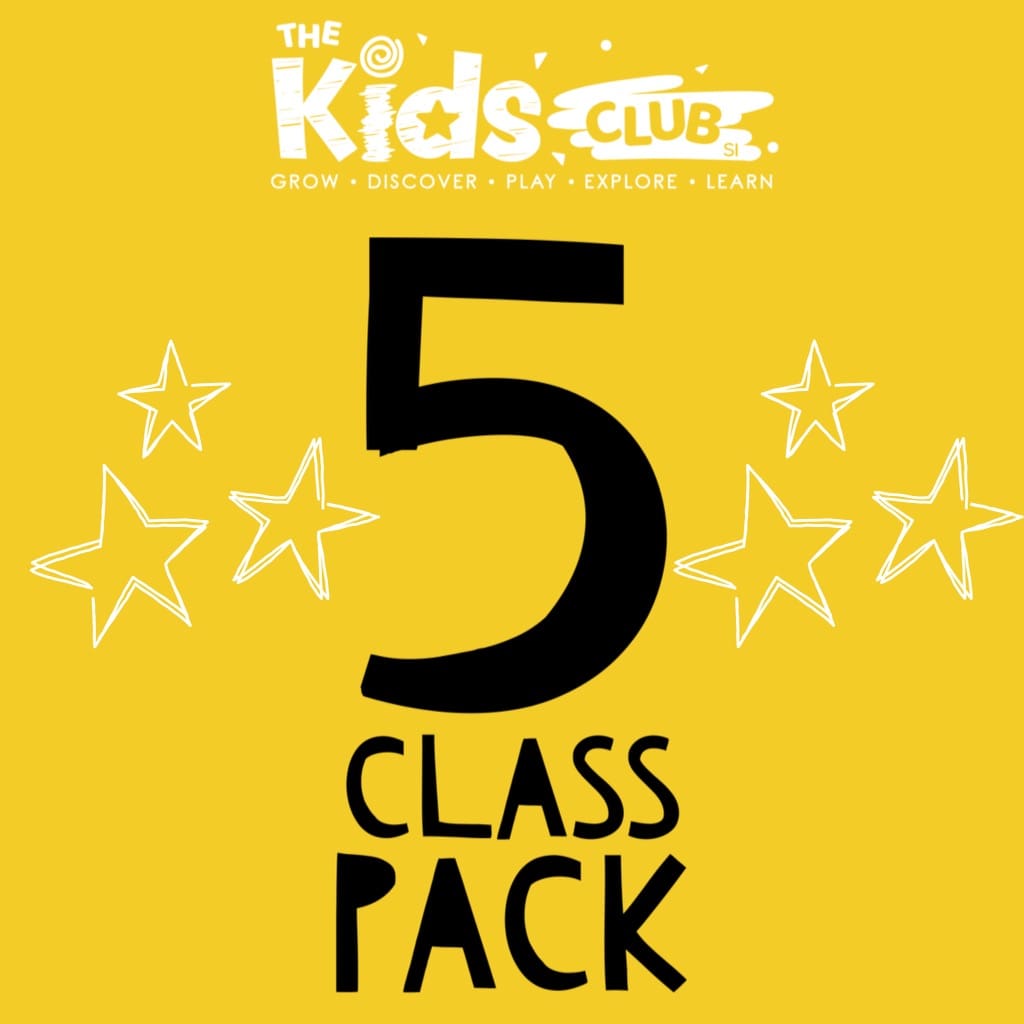 Commitments can be hard, which is why we give options to cater to all families. This class pack can be used on any 5 classes within two months of purchase.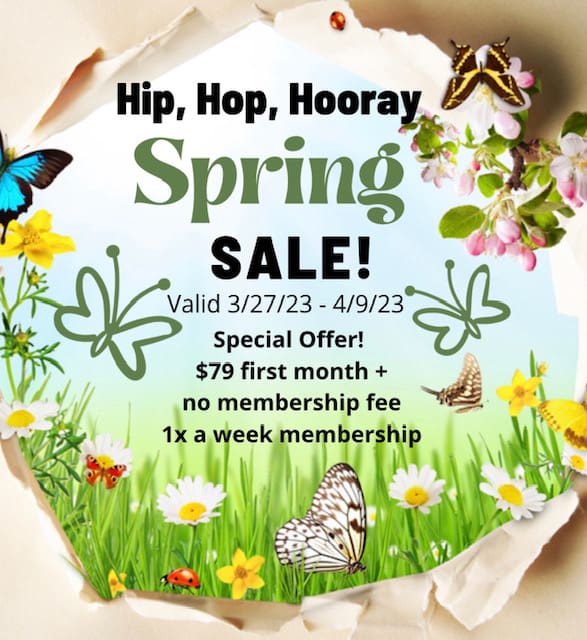 For a limited time only, enroll your child at The Kids Club SI and pay $79 your first month and your membership fee is completely FREE! Valid from 3/27/23 - 4/9/23.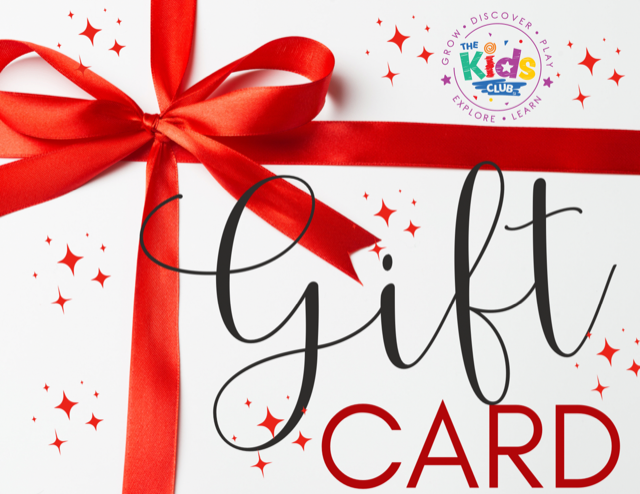 Give the Gift of Play!
Perfect for every occasion.
An experience they'll always remember.
Please note that this Gift Card is valid for 1 year from date of purchase.
The Kids Club SI offers two highly-acclaimed and popular preschool programs: a preschool readiness aka "preschool prep" program for ages 2-3 and kindergarten readiness program for ages 3-5. Our future graduates become overwhelmingly prepared for the next step in their educational journey, but most importantly, develop a foundational love for learning and core skills that exceed what is traditionally taught in other local private and city programs.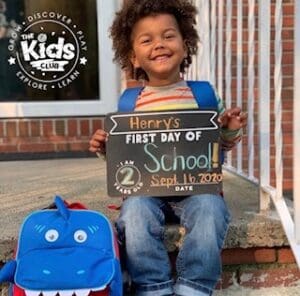 "First Time Alone" is an introductory drop-off preschool readiness program for ages 2-3 at The Kids Club SI. It is one of the only preschool prep programs on Staten Island taught by expert teachers whose training is focused on general early education specifically and the learning through play concept as the primary teaching methodology, as this is the scientifically proven way that children of this age range best learn and retain core information.
Existing parents from The Kids Club SI feel most comfortable dropping off their precious children here to teachers who already know, love and cherish them. However, our program is welcoming of all families looking for a gentle preschool readiness transition.
While our focus is on every child's smooth adjustment, our teachers recognize how big of a step this is for parents as well and are here to help ease any worries and big feelings along the way!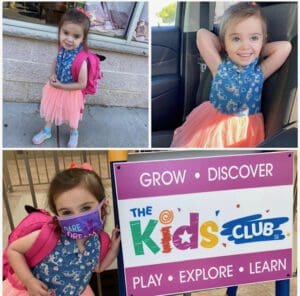 "On My Own" is a drop-off kindergarten readiness program for ages 3-5 at The Kids Club SI. It is a private preschool program and is not part of UPK, which opens up increased possibilities for educational experiences since what we teach is not mandated or restricted. Rest assured, we still cover all topics included in the city's program and much more, all at a greater and accelerated level in order to best set up your child for a lifetime of learning success.
Additionally, our proprietary curriculum and instruction methods allow us to focus on the individual development of the whole child and lay down a personalized educational foundation unique to each child. Your child is not just another number, but forever part of our family.
Our students go on to succeed at high-levels in both private and public kindergarten settings, many excelling in Gifted and Talented programs. We are thrilled to be part of their early educational careers!
Cannot be booked online. Please contact our office at (917) 830-1500 or [email protected] for more information including pricing, scheduling and more.