The Best Kid's Birthday Parties
On Staten Island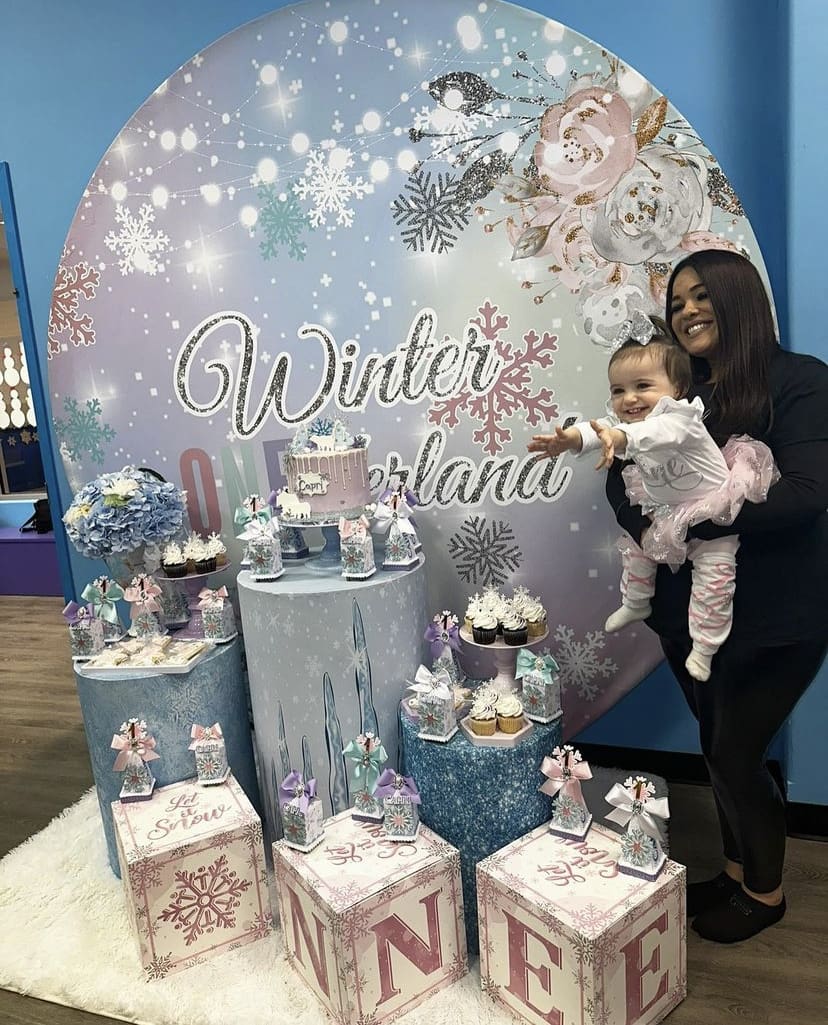 A stress-free and affordable children's birthday party on Staten Island really does exist! You've got a birthday kid to celebrate and we've got everything else you need to make the day as special for them AND as easy for you as possible.
At The Kids Club SI, your child's birthday party will be a non-stop celebration of fun, with a little "gentle learning" along the way (after all, it's what we are known for!)
We've cracked the code to hosting the most awesome parties EVER for little ones: having an enthusiastic party lead and assistant, participation in birthday activities galore - lots of bubbles and parachute rides included, exclusive use of our safe and beautiful indoor play space and much, much more.
Our parties are best geared towards children ages 0 to 5 years, as well as the young at heart!
The Venue: Exclusive 2 hour private use of the entire The Kids Club SI facility - including play gym and adjoining party room - in Riviera Plaza at 3295 Amboy Rd, Staten Island, NY 10306
The VIP Guests: Admission for up to 20 participating children, ages newborn to six years (each must be accompanied by an adult)
The Red Carpet Treatment: A trained, enthusiastic teacher as your party leader and a party assistant onsite to set up party tables, greet guests, facilitate activities, monitor safe play and clean up
The Activities: Customized birthday fun based on preference, age and/or special requests
The Decor: A fun party theme in our kid's party room, you bring the decor and we will help set up
Just bring in your own cake or dessert of choice for a sweet ending to your child's perfect birthday!
Exclusive Membership Benefit: If you are a member of The Kids Club SI, you receive a discount on hosting your party right here at your child's favorite place.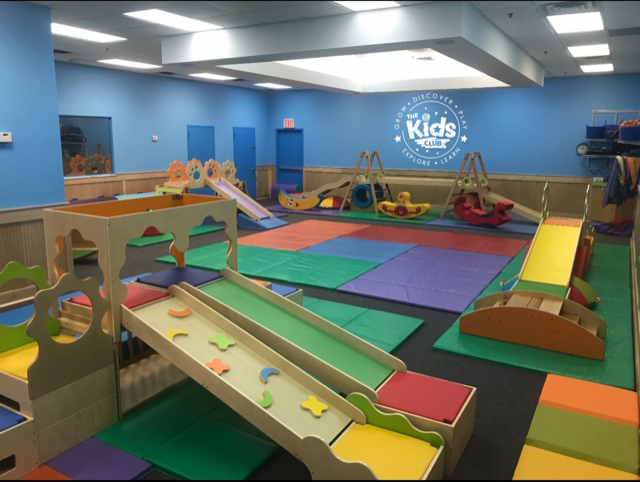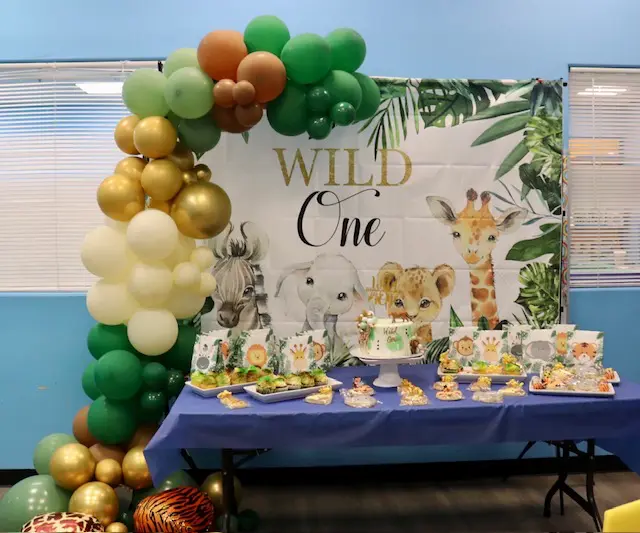 Delicious pizza for the kids
Unlimited beverages
All paper goods
Food packages for adults
30 min or 1 hr extra gym time
Craft supplies and instruction for art parties
Costume characters
Additional children (If you expect more than 20 children at the party, give us a call so we can plan for an additional teacher to be at your party)
Please note, all food with the exception of dessert must be ordered through The Kids Club SI
Our Most Popular Birthday Party Themes
If you're interested in a party theme that isn't on the list below, let us know! Our party coordinators love bringing family's envisioned themes to life.
Photos: Birthday Party Fun!
Video: Nina's Oh TWOdles Birthday Bash
FAQs About Birthday Parties at The Kids Club SI
Please see below for some of our most commonly asked questions when planning your child's incredible birthday at The Kids Club SI. If you have any additional questions, please do not hesitate to ask!
It's easy! Email us at customercare@thekidsclubsi.com or talk in-person to one of our teachers during class hours.
We are an incredibly affordable and fun option for birthday parties on Staten Island. Base-pricing starts at only $400 for members, $450 for non-members.
We only host one birthday party at a time to ensure personalized care for your little one's special day. It's your child's birthday and all the attention should rightfully be on them!
Yes, we have a refrigerator to store your child's birthday cake and will set up the cake in our party room when it's time.
Absolutely no cake-cutting fee applies! Sit back and we'll cut and serve your guests. We always make sure the birthday kid gets the first slice!
Yes, an on-site parking lot is available for your families and all party guests.